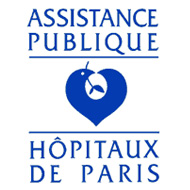 Health Information Exchange
Better collaboration through data sharing. Patient ID management. Enhanced interoperability.
Our HIE platform helps build strong interoperability foundations for seamless information sharing and exchange, so that groups of healthcare providers can work together in a safe and efficient environment within the Continuum of Care.
Maincare HIE platform will enable your organization to:
Enhance your Patient Privacy, Consent and Identity Management using a MatchMerge Patient Identification (MPI) for matching all relevant patient records from different sources.
Implement multi-sites collaborations by aligning directories and by connecting with hospital information systems and national health services.
Improve quality of care by helping healthcare professionals get complete patient data for making more informed decisions at the point of care.
Allow patients get an easy, safe and convenient access to their health data.