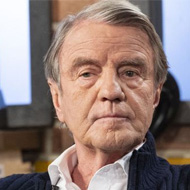 Population Health Management
Better care coordination.
Patient engagement.
Better population health at reduced cost.
The economic impact of chronic diseases, in particular complex conditions such as diabetes, is substantial. Besides being the costliest of all health problems, chronic conditions are also the most preventable. Many chronic diseases are linked to ageing but also to lifestyle and behavior such as smoking or diet. Prevention and early detection are key to improve patients' outcomes and quality of care and to lower costs.
Beyond economic impact, well-being is one of the essential goals of any population health program. Patient education and coaching can help improve quality of life significantly through patient engagement.
In the context of complex chronic conditions, care coordination enables a care team to communicate efficiently and to organize care activities within clinical pathways.
At Maincare Solutions, we provide digital health products and services for hospitals, public and private healthcare organizations, payers and insurers to help them improve population health management and drive performance.
We build new-generation, fully integrated e-health platforms for a better quality of life in the patient population.
Prevention
Drive your prevention programs using our population health platform!
Patient educational and motivational sessions and questionnaires,Well-being counselling and member engagement,Early risks detection.
Case management
Implement and coordinate your multi-pathologies clinical pathways!
Safe patient data sharing,Advanced coordination,Big data and analytics within disease management approach.
Telemedicine
Take care of your patients anytime anywhere!
Remote patient monitoring technology,Live video-conferencing (doctor-to-doctor or doctor-to-patient),Mobile applications for easy access to telehealth tools, including medical image